Have a story about walking and biking to school? Please share by contacting us.
Pictures are welcomed and will only be used with permission
---
"We regularly (at least 2x per week) take the culver city 3 bus to El Rincon [from Fox Hils]. It drops us off right in front of the school at precisely 8:25 am. 
It is possible to walk to the bus stop by the Wells Fargo on Bristol, but we usually drive because I take the 6 bus to/from UCLA and like to have my car near to the bus stop in case my husband cannot pick up my daughter from afterschool care on time. 
Thanks for encouraging people in the community to pursue alternative forms of transit."
Meredith Kadlac
---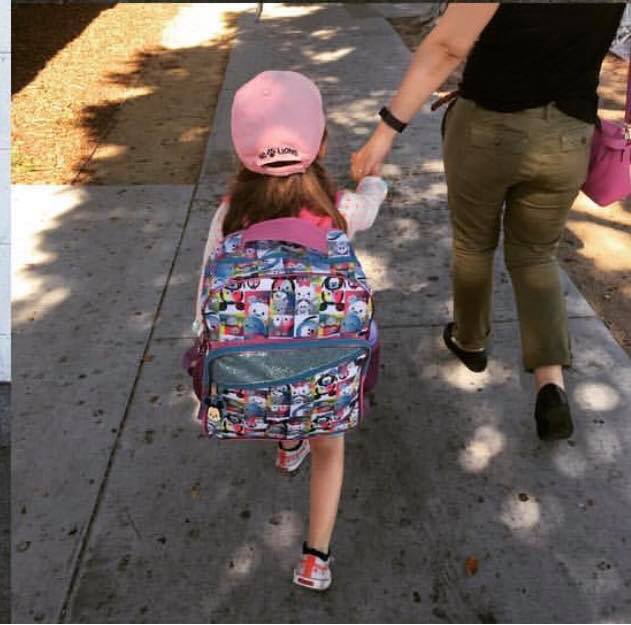 "I walk my kids every day to and from, and my middle schooler walks also!
We walk everyday, I don't drive at all, we do have a car, but we try to walk and bike as frequently as possible, there are obvious health benefits to walking, but it's fun as a family. I also want my children to be road aware, the younger they learn the better. Even having a car, we still prefer to walk 4 blocks to the school. The parking by the schools is awful (CCMS and La Ballona) the traffic is crazy too, we get there faster walking to be honest!"
Jillian Reilly
---
"My kids and I have always walked to and from school together. And now that my son is in middle school he walks with friends. It's a great way to start and finish each school day; a chance to slow down and connect. And seeing and saying hi to friends along the way is part of what has created a strong sense of community in our awesome city."
Ila Rogers Swenson
---