Sweet Streets Family Group Ride 
This family-fun ride will take you through Culver City neighborhoods and include stops at some of the tastiest shops in and around Culver City and a final stop at the annual car show. 

 
Saturday, May 13  10 a.m - 12 noon
Meet in front of Culver City Middle School
---
5th Grade Fun Ride: Welcome to CCMS!
Sunday, April 23, 10 a.m.
If you are even a little curious about biking to Culver City Middle School, please join us Sunday, April 23, for a series of special rides for incoming CCMS students. 
Learn how to ride your bike safely on the street

Discover the best routes to Culver City Middle School

See where and how to park your bike properly and securely

4 meetup sites
Join us at one of four locations as we ride together to CCMS. This is a great chance to be introduced  to the experience of biking to CCMS. Each location will have trained ride leaders to explain safety and rules of the road. They will ride as a group to the middle school for a bike locking demonstration before heading back to the starting points, taking a different route in either direction. We will hold a raffle at the bike racks when all rides arrive.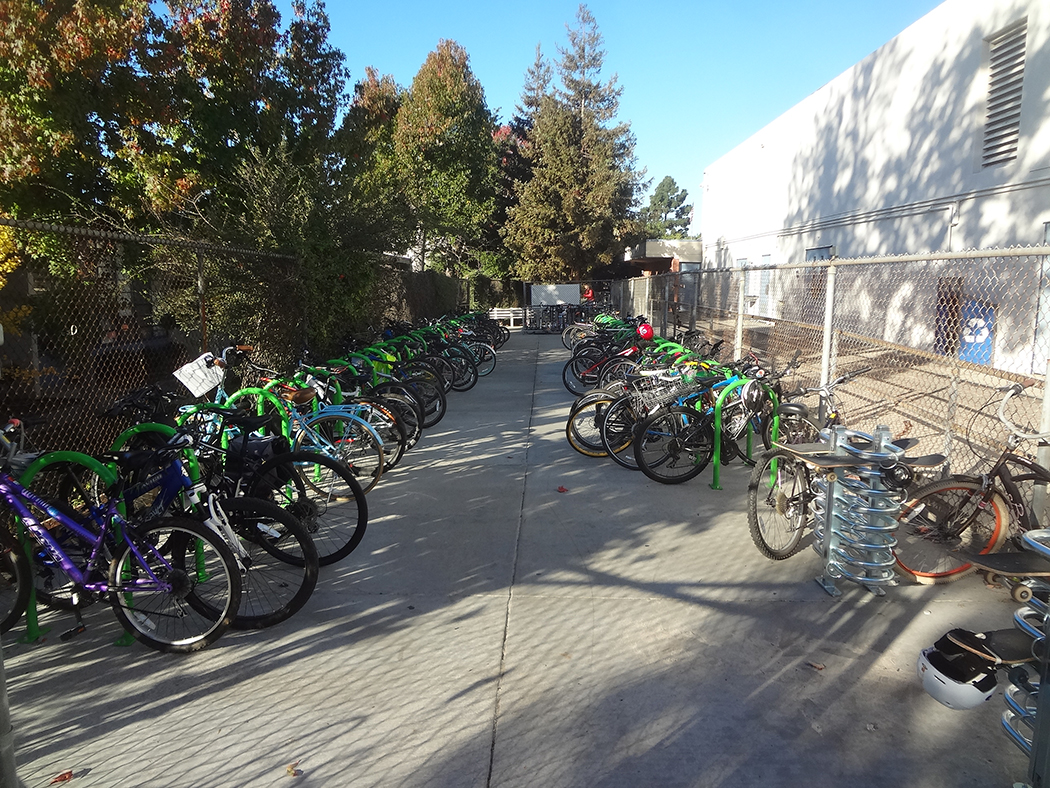 All CCUSD elementary schools have walk-bike to school programs and have introduced students to
the essentials of biking to school safely during P.E. Now that they are moving on to middle school they have an opportunity to put all those lessons and knowledge into practice. Biking to school is not only fun but presents opportunities for students to learn essential skills like responsibility, time management and good decision making.
We understand that biking to school can feel a little overwhelming. But with practice your kids will realize how close the school is, how easy it is and how fun it is. Plus as parents, you'll relish knowing your soon-to-be 6th grader is exhibiting good decision making, responsibility and time management sklls. (plus you'll save a bunch of time by doing you part in reducing traffic around CCMS). With over 1600 students at CCMS, the traffic can be overwhelming. Please do your part in reducing traffic and increasing safety by encouraging your kids to bike and walk to school more often.
Meetup sites and Routes 
Linwood Howe Meet in front of of Lin Howe and we will ride to CCMS via Lucerne and  Ballona Creek and return via Farragut and Braddock
El Rincon / El Marino Schools loop Meetups at El Rincon AND El Marino. The group will ride from El Rincon to El Marino via Sawtelle and Hayter. Then onto Ballona Creek via Purdue and MacDonald, stopping at JT Swansons house (a popular ride meet up site in the mornings) and onto Ballona Creek. The group will return to El Ricon via Kinston and Blanco Park and back to El Marino for those who need to close the loop
La Ballona School Loop Meet in front of La Ballona. The group will ride the short route to CCMS via Elenda and return via Ballona Creek /McConnel/Huron and Elenda before heading back to La Ballona
Goody bags for the first 20 to RSVP!
All riders will be entered in a raffle!
NOTE: all rides start at 10 a.m. and will return to their starting points by 1:00 p.m..
Please bring a bike in good working order, helmet, lock and water. 
NOTE for PARENTS: All students must bring a signed waiver. Parent participation is not required. The goal of this ride is to teach the kids how to ride safely and independently. For this reason we ask that if you plan to accompany your child, please be sure to ride at least one block behind the group. This will allow the kids to focus on our instructors and experience riding without parent supervision. Thank you. 
Download a waiver HERE
---
Community Rides
Mark your calendar and join us for any of our community rides. All are welcome! Most are free and family-friendly.
Note, helmets are required for all riders. Please bring a bike in good working order, helmet, water and sunscreen. Dates, times and destinations vary with each ride and are subject to change. Check event pages for details.