Bike-Walk-Scoot to School is on the third Thursday of each month. 
Get scanned. Win prizes!
Each month, CCMS students that walk, bike or scoot to school (at least 3 blocks), get their ID cards scanned and are entered into a monthly raffle for their efforts. 
They are also entered into a year-end raffle for a NEW BIKE, courtesy of Pure Cycles! 
So, be sure to encourage your kids to walk, bike, or scoot to school and get scanned. We start scanning at 7 a.m. so even 0 period kids are counted.
Parents: If you must drive, please be sure to drop your kids at least 3 blocks away and let them wlak the rest. Its faster and easier and you'll be doing your part in reducing traffic and pollution around CCMS
Upcoming dates: January 18, February 15, March 15, April 19, May 17
---
Help create a cleaner, safer CCMS
Traffic around CCMS is terrible. You know this. As parents we have a choice - be part of the solution or continue to be part of the problem. Consider these benefits of walking and biking to school:
Less traffic
Reduction in Pollution
Safer Streets
Opportunities to teach responsibility and time management
Opportunities to teach kids safe behavior
Remember: Walking and biking to school does not mean door-to-door or even everyday. Truly each block and every day not driven makes a big difference.
We all have to drive. We get it. But few of us have to drive all the way to the front of the school to drop our kids off. So please help the school be a better, safer community and park just a few blocks away and let your kids walk the rest. They'll appreciate the trust you place in them, you'll exit the school zone faster and you'll leave knowing you did your part. Refer to the map on this page (click map to download) to get familiar with the area and the safe crossings. To start, here are a few suggestions:
From the North: Drop your kids at Elenda and Lindblade or Barman and exit towards Overland. Better yet, park at Vets Park.
From the South: Park near Lindberg Park and the pedestrian bridge (be sure to park safely by the bridge. Stay away from red curbs and corners). You can easily turn on Cota (off Jefferson) or Virginia (off Overland). No need to drive all the way to the bridge either. Virginia and Fairbanks or Westwood is a great place to drop off.
From the West: Use Barman or Lindblade instead of Braddock and drop your kids at Harter and exit towards Culver.
From the East: Park at Overland and Farragut
Thank you for your help. This works best when parents realize the value and importance and make a concsious choice to improve safety for all students.
---
Take the Culver City Safe Routes to School Parent/Caregiver Pledge and show your commitment to helping Culver City Schools be healthier and safer. Plus, by taking the pledge, you will be entered in a raffle to win 2 seats to ride on the Barcycle during Culver City's Centennial Celebration, September 24 (the Barcycle is a 15 passenger self powered bicycle). 1 winner will be chosen from each school. Contest ends September 18.
---
Back to School 2016 Updates!
Mark your calendars! International Walk To School Day is October 5. Join children and families from all over the 50 states and 40+ countries in walking to school!​ Help curb traffic, pollution, and get some exercise to jump start your day.​

Take the 3 Block Challenge - park just three blocks from school and walking the rest, which equates to a 10 minute walk. Parking a few blocks away can make a big difference in reducing traffic and pollution around the schools while adding some extra activity to your child's day. Consider this: if every parent who now drives their child(ren) to school committed to the 3 Block Challenge just one day a week, traffic around the school would be reduced by 20% each day.​

Be on the lookout for new Shoe Tags! Students will be provided a barcoded tag. This tag is anonymous and free and will allow schools to accurately track how many students participating in each event. Like an electronic raffle ticket, the tags can also be used to reward classes for their effort.
---
Sunday, August 14, 10 a.m.
Intro to CCMS Fun Ride
If you are even a little curious about biking to CCMS, join us Sunday, August 14, for a special ride just for CCMS students. 
Learn how to ride your bike safely on the street




Discover the best routes to the Middle School

See where and how to park your bike properly and securely

3 meetup sites
Join us at one of three locations as we ride together to CCMS. This is a great chance to introduce your student to the experience of biking to CCMS. Each location will have trained ride leaders to explain safety and rules of the road. Then they will ride as a group to the middle school for a bike locking demonstration before heading back to the starting points, taking a different route in either direction. We will hold a raffle at the bike racks when all rides arrive.
Goody bags for the first 14 to RSVP!
All riders will be eligible to win a bike lock set or a set of bike lights!
Meetup sites: Linwood Howe Elemntary School • El Rincon Elementary School • La Ballona Elementary School
NOTE: all rides start at 10 a.m. and should return to their starting points by noon.
Please bring a bike in good working order, helmet, lock and water. 
---
National Bike to School Day: Wednesday May 4, 2016
Join all Culver City schools and hundreds of others from around the U.S. for this annual celebration of active transportation. Don't forget your helmet and obey all the rules of the road.
May the Fourth be with you: Post pics in Star Wars gear or with your Bike to School Day sticker on our Insatgram site and be entered to win a free set of bike lights! @ccwalkandroll
---
CCMS Group Rides
Join us for a monthly fun ride starting in March. Each kid-focused ride has a specific theme and activity (often food-related) and is lead by trained ride leaders. Grab your bike, helmet and friends and join us for a rolling good time! The goal of these rides is to teach students how to explore their community and navigate the streets safely (parents you do not need to accompany us - but a signed waiver and helmet is required). All rides meet in front of CCMS at 10. After a quick safety talk and bike check, we'll be rolling at 10:30 sharp! (returning around 2:00) Check out the links below for details on each ride.
March 13: Pizza Mania. This ride is a tour of several local pizza joints as we sample their best and rate them! Who will get the coveted CCMS A+ Pizza Award? (please bring $5 to participate). The more that come, the more places we'll go! DETAILS
April 10: Beach Blast. POSTPONED TO JUNE 4! (See below)
May 22: Bike Olympics on this ride you will have fun being challenged with all kinds of bike-related games and skills. Stay tuned for details, but you won't want to miss this outing. Prizes and food included. DETAILS
June 4: Beach Blast. Our easiest ride of the summer is a trip down Ballona Bike Path to Playa del Rey beach for a few hours of Fun in the Sun. (please bring $5 for a snack stop on the way home). DETAILS
---
Win a Bike! 
And other great prizes.
Monthly Walk to School Days third Thursdays of each month
10/16 • 11/19 • 12/17 • 1/21 • 2/18 • 3/17 • 4/21 • 5/19 • 6/16
Meet the ASB class at key meetup sites: Lindberg Park (Cota / Ocean) and Vets Park (Coombs / Barman). Drop your kids here and they can walk with other students (lead by a faculty member). Get your sneaker tag scanned and be entered in special raffles! A new prize each month and a Grand prize at school's end for kids who walked/biked the msot: a new bike courtesy of Pure Fix bikes!
---
New Routes to School Map!
Check out the map below for finding your preferred Route to School. Meetup other students on Walk to School Days at the following meetup sites:
Lindberg Park: Corner of Cota and Ocean
Vets Park: Corner of Combs and Barman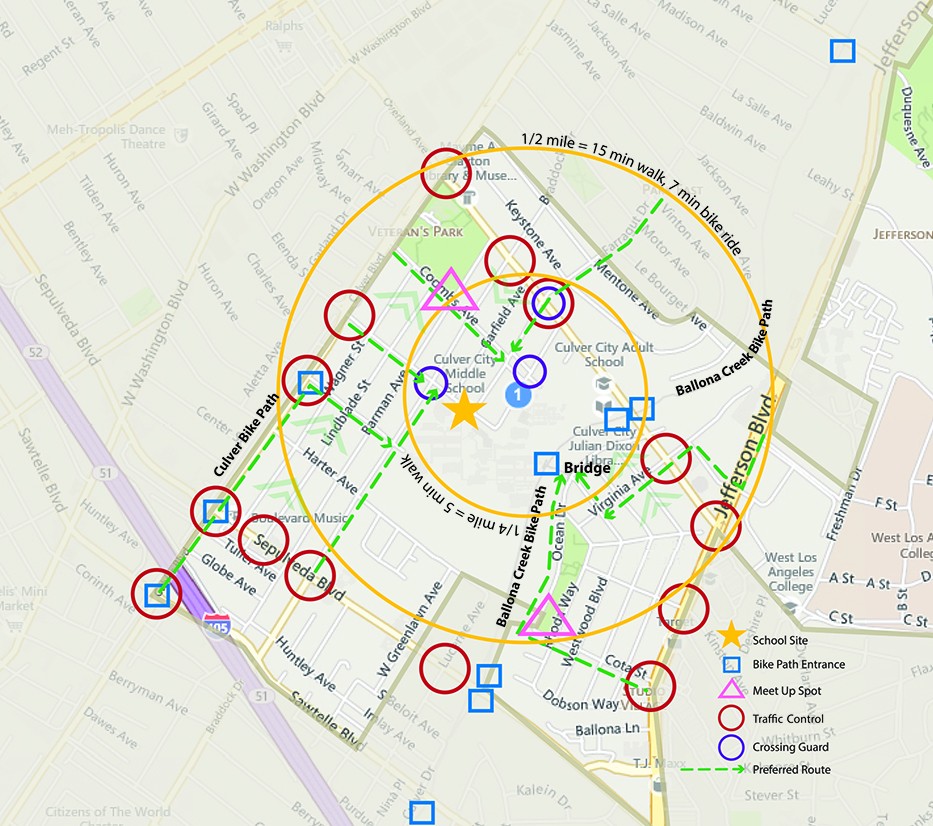 ---
International Walk to School Day - October 7, 2015
CCMS will be joining the Culver City celebration of the benefits of active transportation. All students are encouraged to particpate by walking at least 3 blocks to school. Look for ASB representatives at Veterans Park and Lindberg Park (Ocean and Cotas) starting at 7:15 Meetup at the park and walk with other students or walk on any route. ASB students will be handing out raffle tickets at the meetup sites and the front of the school.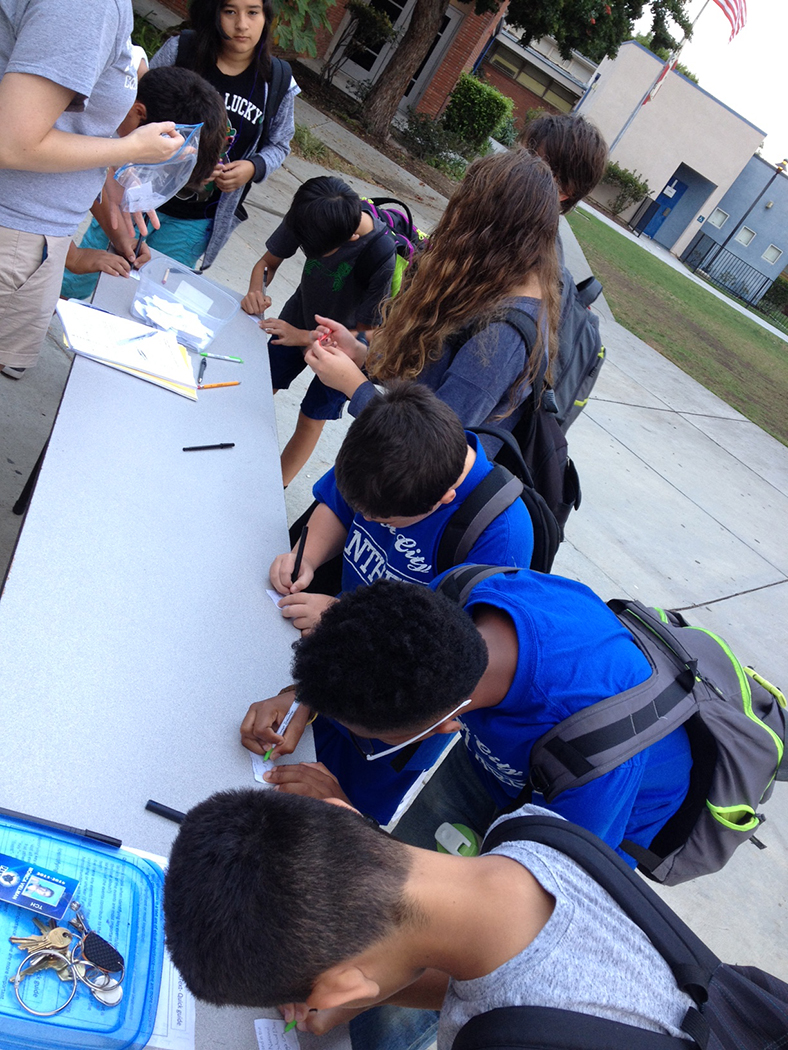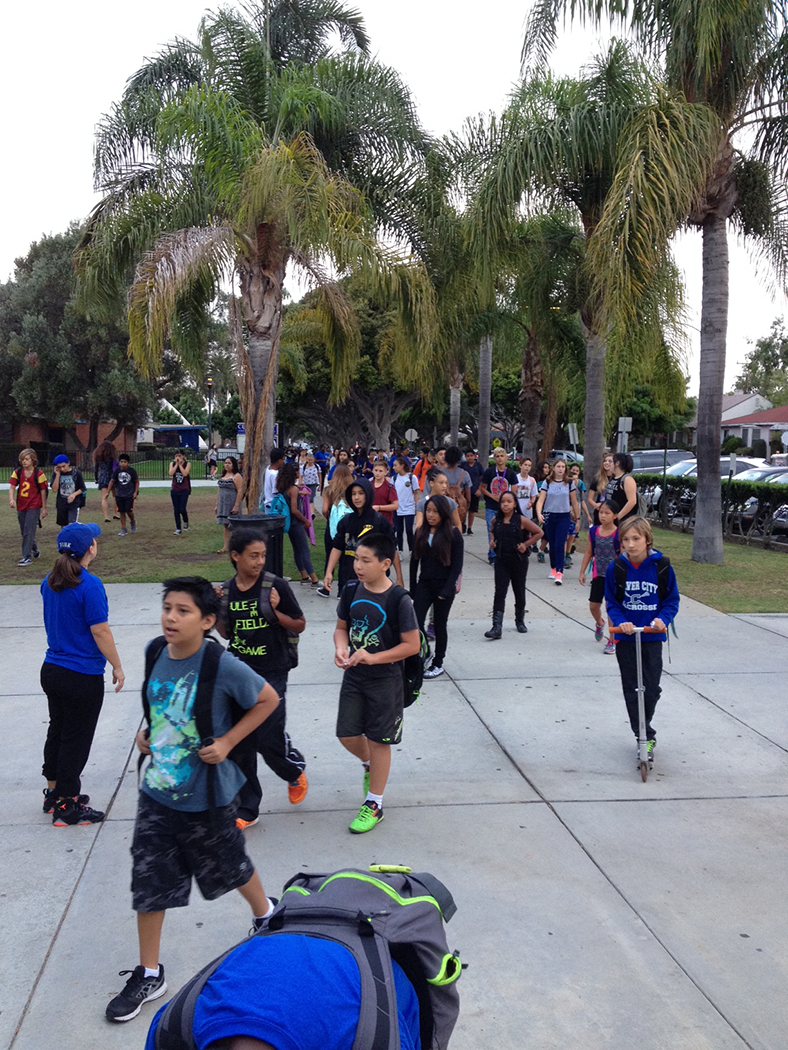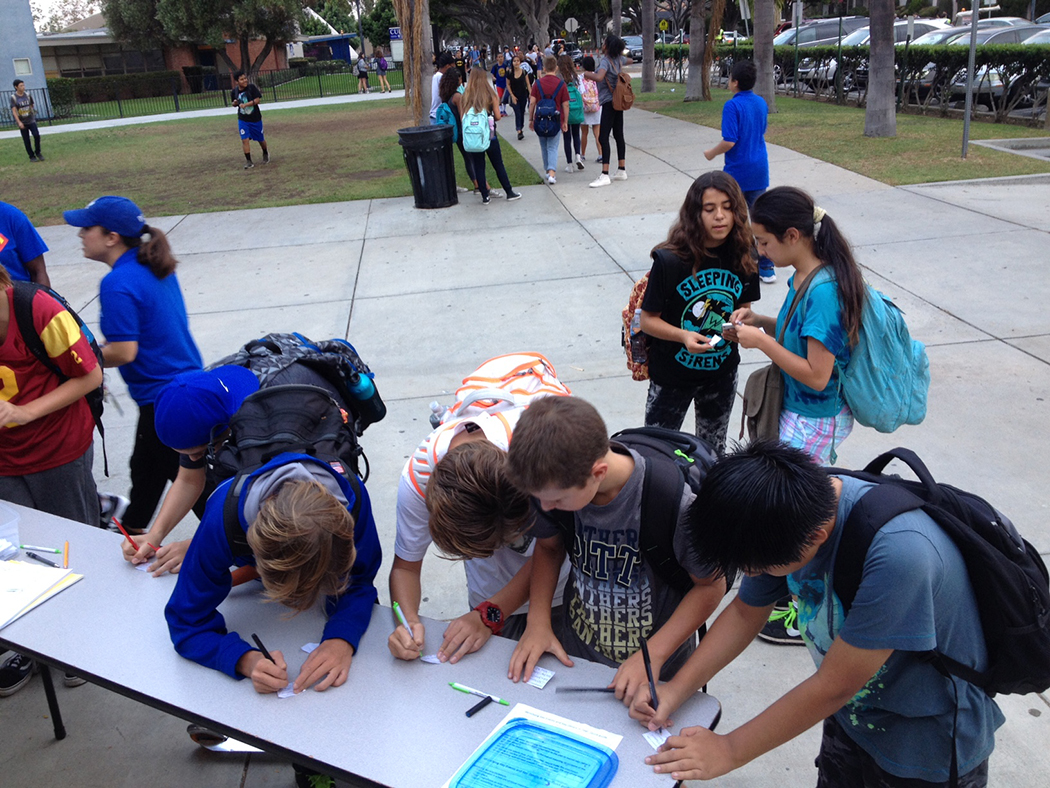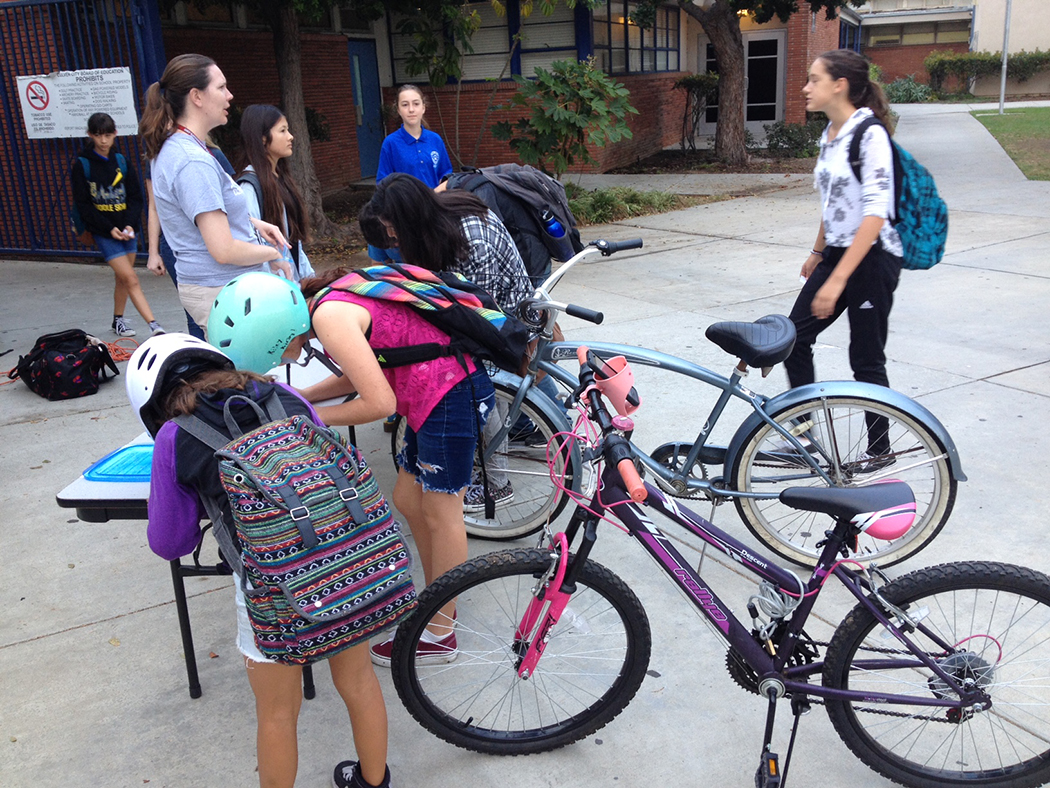 ---
Why Walk or Bike to School?
Walking and biking to school does not necessarily mean door-to-door or even every day. Truly, every day and each block not driven makes a difference. So even if you live far from school, or need to drive, ask your parents to consider dropping you 3 blocks (or further) from school and start walking with friends the rest of the way.

The main reasons we encourage kids to walk and bike include: Reducing the traffic and pollution around the school (86% of the 1,600 students are driven to school in single family cars - that's over 1,300 cars every day!); it's good exercise and kids that walk or bike to school regularly have been shown to do better in school because they arrive energized and focused; it's a great way to learn safe, responsible behavior which will pay off in big ways as you get older

Always wear your helmet on your bike, skateboard and scooter - it's safer and it's the law

When biking to school, ride on the right with traffic and ride in a straight line

Pay attention! Look in all directions before crossing a street, make eye contact with drivers and continue looking up as you cross (ignore distractions, like texting)

School policy is no riding on campus, dismount before you get in gate

Always lock your bike, skateboard or scooter with a secure lock in the bike rack area. It's true the bike rack is locked when the bell rings and there are security cameras 24/7, but after 2:30 the racks stay open for kids that are at school past the bell. Their ride is especially vulnerable at this time.
---
2014-2015 Safe Routes to School Parent Survey Data is IN! Thank you to all participants!
You can find CCMS-specific highlights HERE - including data on modes of transportation, parent concerns, and more!
For the full report, including data on all schools within CCUSD, please see the Archive.
---
Past Events:
Parent Travel Sureys Are Here - Please Help!
In an effort to understand travel modes and work to improve conditions for walking and biking to school, each year we track how parents get their kids to and from school. This year, in an effort to be more sustainable, the survey is online. Please follow THIS LINK to take the survey.
We are all concerned about the air quality and general safety around the schools. This survey will help us better understand your needs and concerns. Please take a few minutes to help us out.
Thank you
---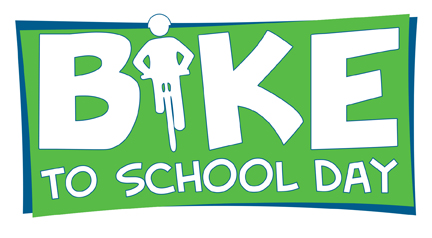 National Bike to School Day: May 6, 2015
Join all of CCUSD and hundreds of schools and thousands of kids across the country as they celebrate active transportation. Bike, skate, scoot, walk... it's all good!
Be sure to wear a helmet and obey all traffic laws.
---