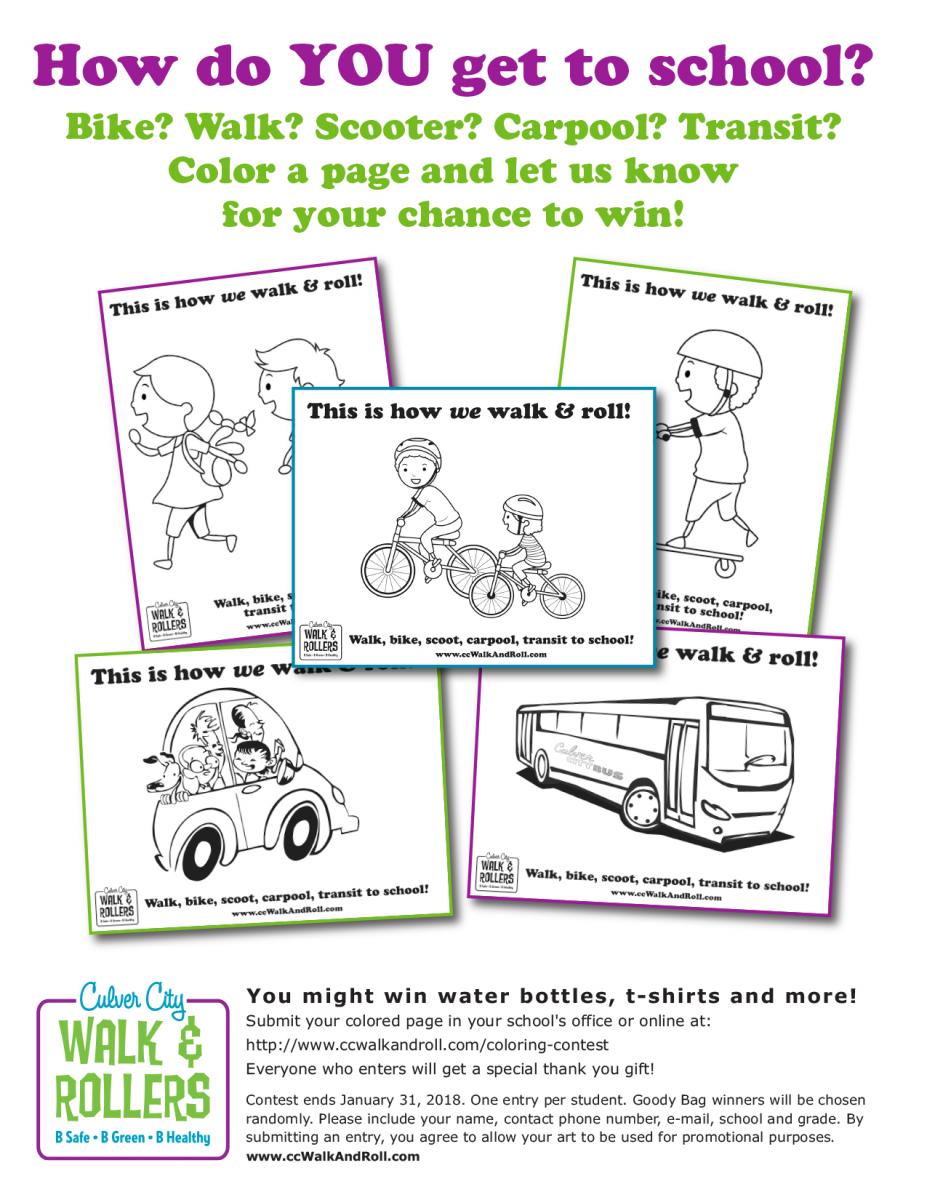 THIS CONTEST HAS ENDED.
YOU CAN VIEW THE WINNERS BELOW OR DOWNLOAD A PAGE FROM BELOW AND COLOR FOR FUN!
Enter the "How We Walk & Roll" Coloring Contest
Congratulations to our winners!
TK-1 grades: Jordan Combs (El Rincon); Isla Daniel (Linwood Howe); Jasmine (La Ballona); Mikaela Quiogue (Farragut)
2-3 grades: Christopher Brown (La Ballona); Annick Monrreal (El Rincon)
4-5 grades: Annabelle Andreone (Farragut); Makenna Lohmann (El Marino)
Watch for an email or notice form your office to collect your prizes!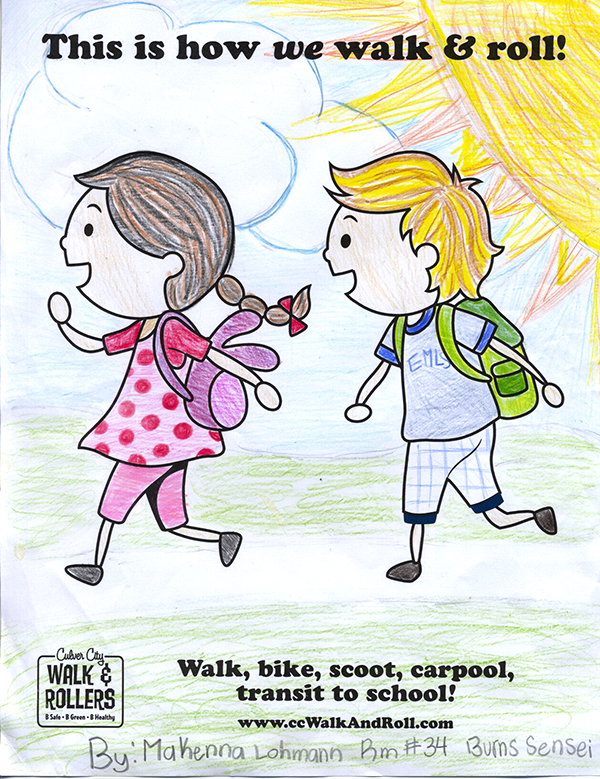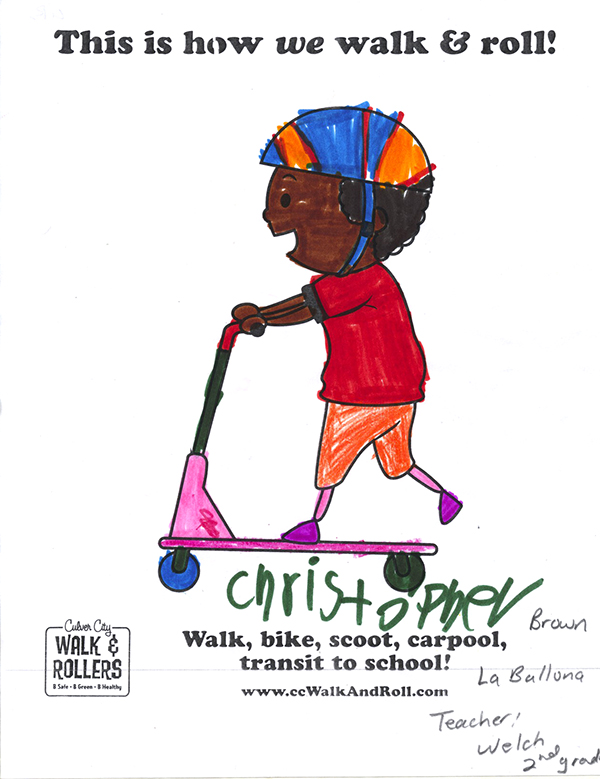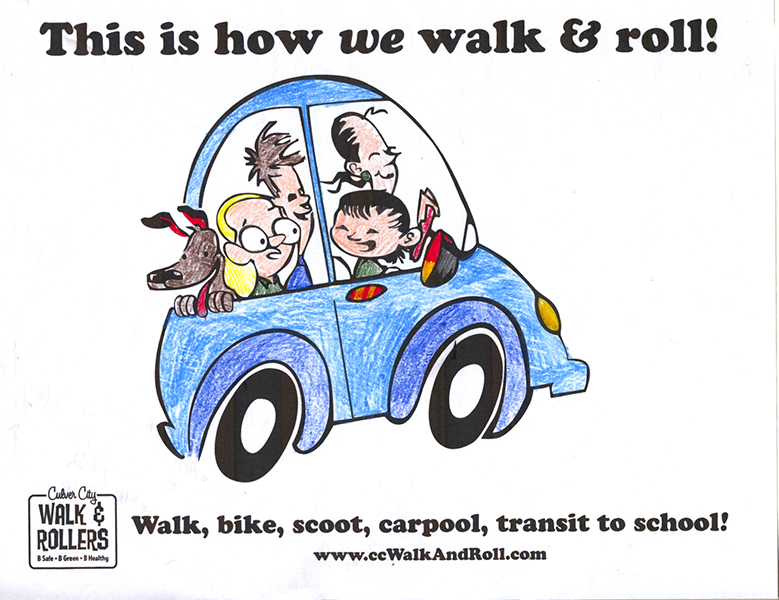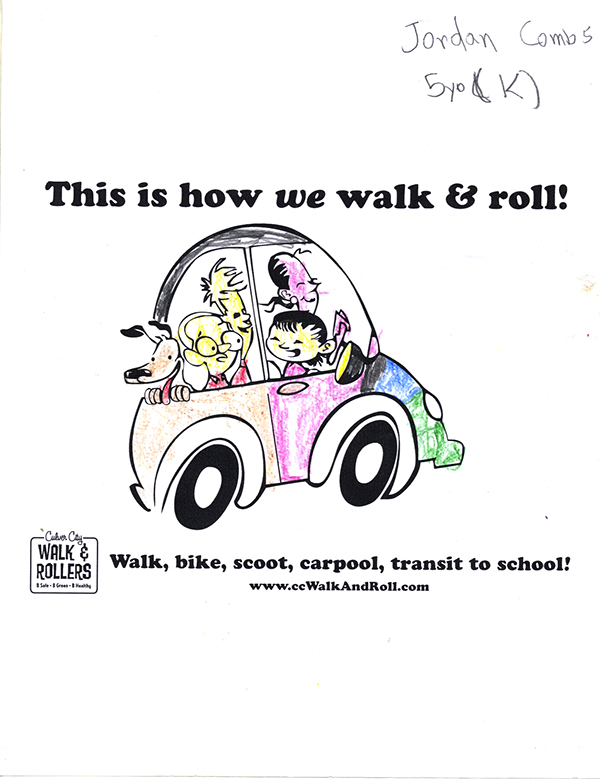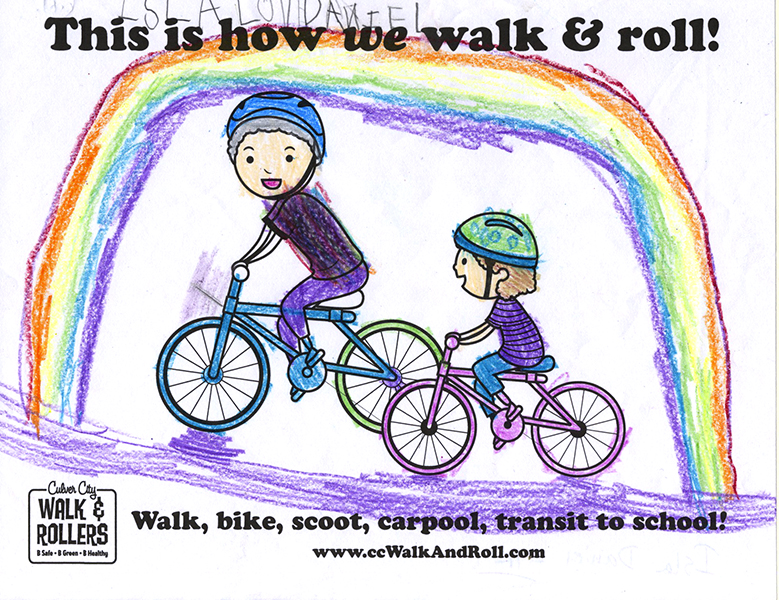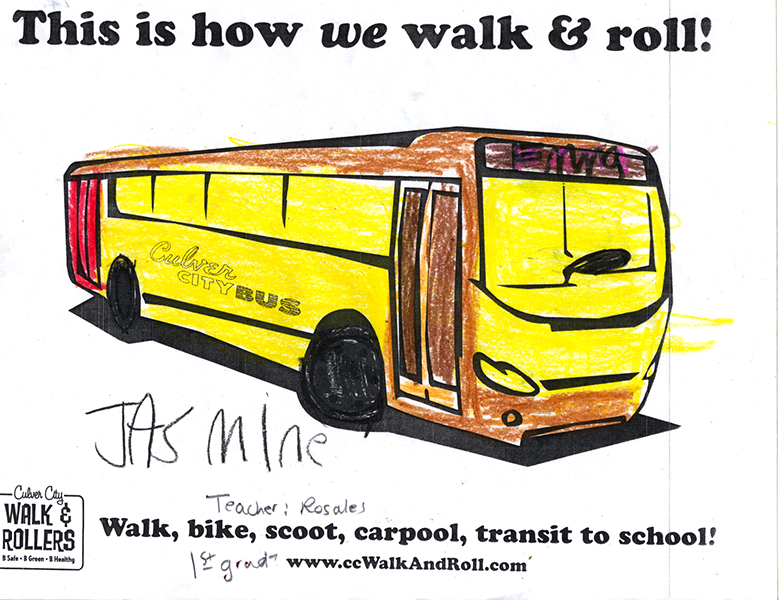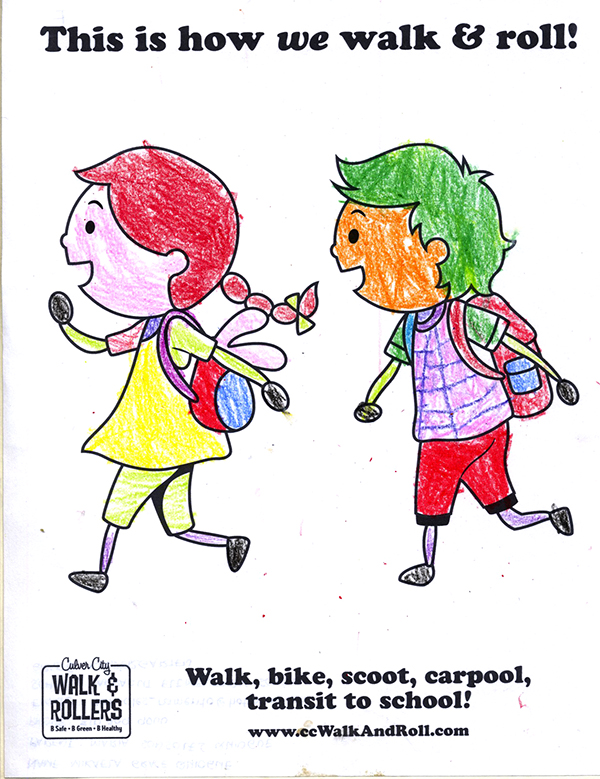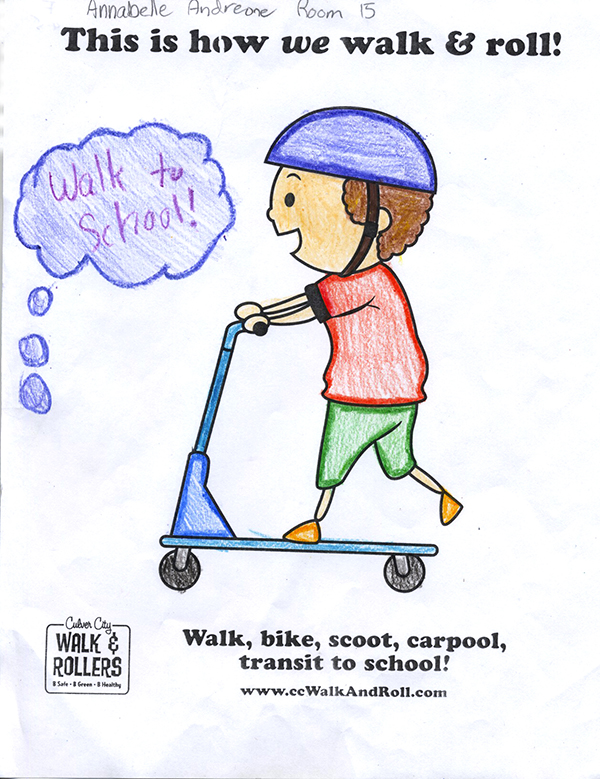 ---
How do you get to school? Walking? Biking? Scooter? Carpool? Transit? Let us know by coloring a page and showing it off. Simply choose a coloring page, color it in, and submit for your chance to win a prize!
Download one of the pages below, color it in and submit (printed pages are also available in your school's office)
Everyone who enters will get a special thank you gift!
Winners will be drawn for a bonus goody bag
3 grade categories: TK-1; 2-3; 4-5
Contest ends January 31, 2018. One entry per student. Goody Bag winners will be chosen randomly. Please include your name, contact phone number, e-mail, school and grade. By submitting an entry, you agree to allow your art to be used for promotional purposes.