BIKE OLYMPICS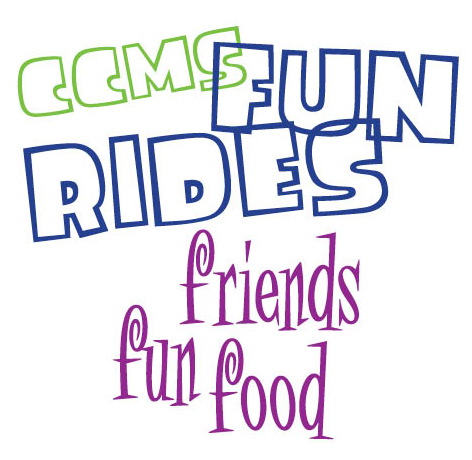 Our CCMS Fun Ride series continues with a little competitive action. We'll be riding from CCMS to Syd Kronenthal Park.  Fun games await along the way and even more at SK Park. Then we head back to CCMS for prizes and snacks. How fast can you do our obstacle course, change a flat or take a great selfie? Join us and find out and maybe even win some great prizes! 
Important notes: The ride will be approximately 8 miles in length and we should return by 2:00. Be sure to bring a bike in good working order, helmet, water, sunscreen and snacks. 
Meet in front of CCMS at 10:00. After a quick safety talk and bike check. The first challenge is at 10:30 and we should rerturn to CCMS by by 2:00 p.m. 
Parents: The goal of these rides is to help students discover their communities and learn to navigate the streets safely.  All of our rides are lead by 2 or more trained instructors. You do not need to participate, but if you do choose to ride along, we will ask you to remain behind the group. It's important that the students learn to ride without parental guidance. Thank you for your understanding.
Download a waiver HERE